Morrison a Victim of Facebook Give Away Scam
We are all aware of how the dupe data mining companies use fake branding material of big companies and fool people into signing up or giving away their information.
One such recent scam has been reported by Morrisons. Apparently it is targeted at Facebook users into clicking a link to get a free £250 gift voucher.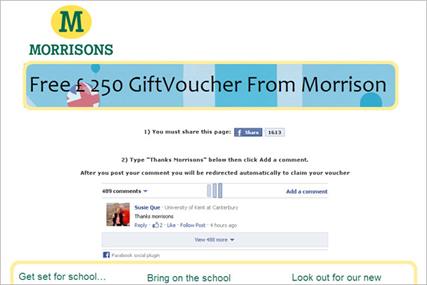 The link features all Morrisons branding in an attempt to cheat Facebook users. In fact if you tried to leave the page, you will be notified saying you are "today's winner", luring you to stay back to claim the prize.
Morrison has already posted a warning on their website notifying that this is a scam.
Internet has become so open that a scam like this is not surprising. For people who already became a victim, just filter those emails and mark them as spam.